Istria Region, Motovun
Roxanich Winery & Design Hotel
Built by Austro-Hungarians in the 19th century, the building originally served as the communal wine cellar. After the acquisition of Roxanich wines, the estate becomes a winery and luxurious boutique hotel. A hotel designed for an adventure of hedonism, indulgence and complete serenity, designed to make your stay at Roxanich Winery & Design Hotel a welcome respite from your daily routine. Relax in the wellness oasis, take a swim in the outdoor pool, enjoy the gastronomic heritage of Istria with a modern touch, organize a private party in the disco club area, visit the lobby bar or the cigar room, enjoy a wide selection of premium alcoholic beverages, and much more...
Wellness & Spa
Release the stress of everyday life. Our saunas and relax room are the place to pamper your body, revive your spirit and energize.
Choose between a classic Finnish sauna or a deeply purifying hammam experience of a Turkish bath.
Lounge in the relax room afterwards while sipping on detox water or a cup of tea or go for a quick dip in the heated outdoor swimming pool.

Team Roxanich
Restaurants & Bars
Local cuisine based on the gastronomic heritage of the region with a modern touch, made with locally grown ingredients.
Roxanich restaurant is a gorgeously located venue, with a view of the rolling Istrian countryside and the azure sky reflecting in the water mirror.
Delight your palate with multi-course menus. Choose from a wide selection, or let the sommelier help you pair each dish with the perfect glass of wine.
The Roxanich menu is carefully prepared, focusing on local cuisine, organically grown produce, and traditional Istrian specialties. A great opportunity to experience the rich culinary heritage of this part of the world.

Wine Cellar Tour & Wine Tasting, surcharge 43 €/person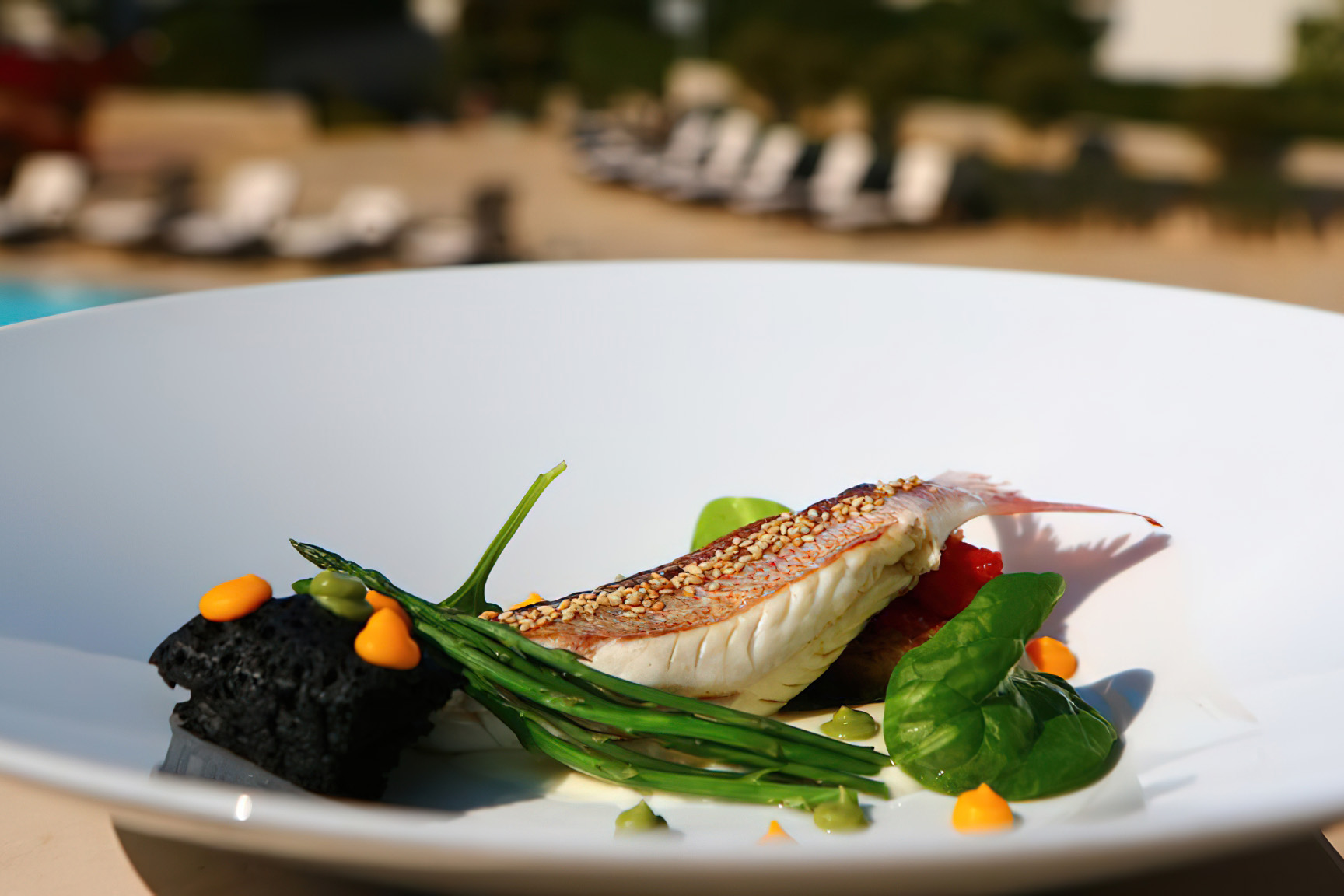 Rooms & Suites
Swanky, luxurious, equipped with all the amenities to make your stay enjoyable, Roxanich hotel rooms and suites are an ideal home away from home, while you explore the whole of Istria. The design is a distinct mix of old and contemporary style, with iconic Italian 60's aesthetics blended with elements reflecting the rich heritage of Istria. Each room is different but equally chic.
All Rooms and Suites are equipped with:
Amenity drawer with hairdryer, slippers, etc.
All rooms are non-smoking
Location
Distance
Roxanich Hotel is 55 min. drive away from Pula airport. To reach the hotel use rent a car, taxi or check our VIP Concierge Services for VIP transfer.
Accommodation policy
Check-In:
14:00
Check Out:
11:00
Sojourn Tax:
Included in the price
Payment Methods:
Credit Cards, Cash
Pets:
Pets are allowed, surcharge €25/day
Parking:
Parking garage, surcharge €10/day